Reggae and dancehall music in Western Australia!

Promoting reggae and dancehall music in Perth, Western Australia and to the world!
Promotion
Events
Publicity
Event Management
DJ and artist development and bookings
Phone: 0447 397 854
Email: reggaemumma@gmail.com

Looking for a band or dj for your next event? We can supply your entertainment needs in reggae, dancehall, soca, latin, soul, blues, 60's, ska and more. Weddings, Parties, corporate events. Call 0447397 854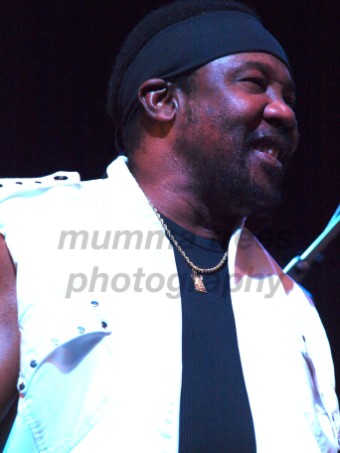 TOOTS HIBBERT
8 December 1942 – 11 September 2020
It is with great sadness that we mourn the loss of reggae great Toots Hibbert of Toots and the Maytals. Our condolences to his family, we give thanks for the wonderful musical legacy he left us.
Below is an interview with Toots first aired on Jamdown Vershun 92.1fm in 2015.
RIP
toots hibbert toots n the maytals interview.mp3
40th Annual
Bob Marley Outernational
Reggae Festival
Saturday 6th February 2021 12pm - 12am
Port Beach Garden Bar North Fremantle
Get yourtickets: HERE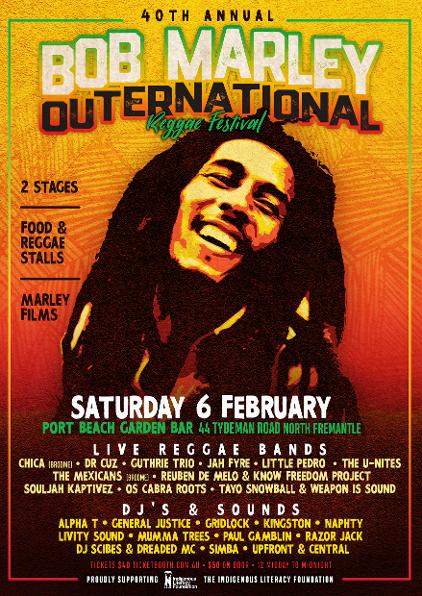 This year marks 40 years since the passing of the king of reggae, Bob Marley.
For 40 years, The Outernational festival has been honoring the legend with the very best reggae in Western Australia.
This years line up features:
Live Bands:
Chica (Broome)
Dr Cuz
Guthrie Trio
Jah Fyre
Little Pedro
The Mexicans (Broome)
OS Cabra Roots
Reuben De Melo & The Know Freedom Project
Souljah Kaptivez
Tayo Snowball & The Weapon is Sound
The U-Nites
DJ's & Sounds
Alpha T
General Justice
Gridlock
DJ Kingston
DJ Naphty
Livity Sound
Mumma Trees
Paul Gamblin
Razor Jack
DJ Scibes & The Dreaded MC
DJ Simba
Upfront & Central
With food and reggae stalls, Outdoor stage and indoor stage great vibes are always in attendance at Australia's longest running reggae music festival!
This year part proceeds will be donated to The Indigenous Literacy Foundation.
Get yourtickets: HERE