Reggae and dancehall music in Western Australia!

Promoting reggae and dancehall music in Perth, Western Australia and to the world!
Promotion
Events
Publicity
Event Management
DJ and artist development and bookings
Phone: 0447 397 854
Email: treesmumma@gmail.com

Looking for a band or dj for your next event? We can supply your entertainment needs in reggae, dancehall, soca, latin, soul, blues, 60's, ska and more. Weddings, Parties, corporate events. Call 0447397 854
BOB MARLEY OUTERNATIONAL 2017 ARTIST CALL OUT!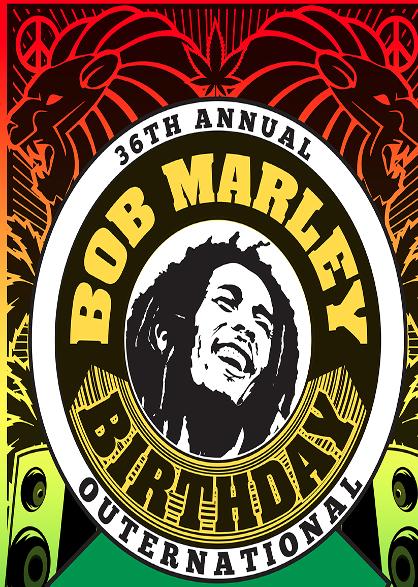 The 36th Annual Bob Marley Outernational is on again in 2017!

To be held on Saturday 4th February at the Railway Hotel, on the fantastic outdoor stage.

If you would like to be involved as a reggae band,singer or DJ, then you can apply by filling in the submission form on below or by emailing us here - reggaemumma@gmail.com

Please include your acts name, a high res photo, youtube or other video, mp3 of any recordings, full bio and tech specs/lineup.

Feel free to share with any reggae acts you know would like to be included.
Applications close 30th November 2016.

More info on this iconic event: Bob Marley Outernational
Application to perform at Bob Marley Outernational 2017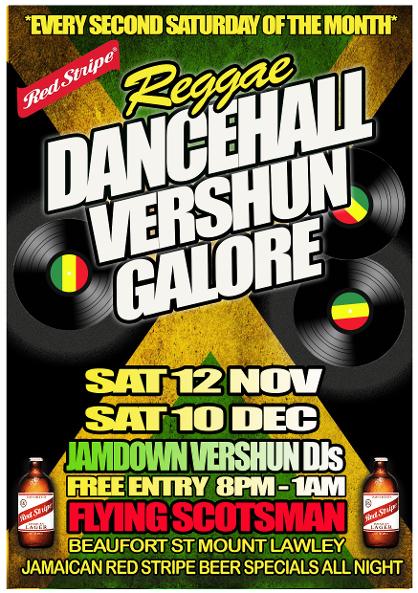 Dancehall Vershun Galore
SATURDAY 12th November

THE FLYING SCOTSMAN MOUNT LAWLEY
8PM - 1AM FREE ENTRY
Every second Saturday of the month RTRFM's Jamdown Vershun selectas step cross to the Flying Scotsman in Mount Lawley to drop some fresh and classic dancehall and reggae.
This month selectas General Justice and Mumma Trees will be pulling out old school vinyl sets - reggae and dancehall!

Red Stripe Jamaican beer is on special all night (in the old school bottles), its free entry, cheap jugs, good food , sweet tunes!