Reggae and dancehall music in Western Australia!

Promoting reggae and dancehall music in Perth, Western Australia and to the world!
Promotion
Events
Publicity
Event Management
DJ and artist development and bookings
Phone: 0447 397 854
Email: treesmumma@gmail.com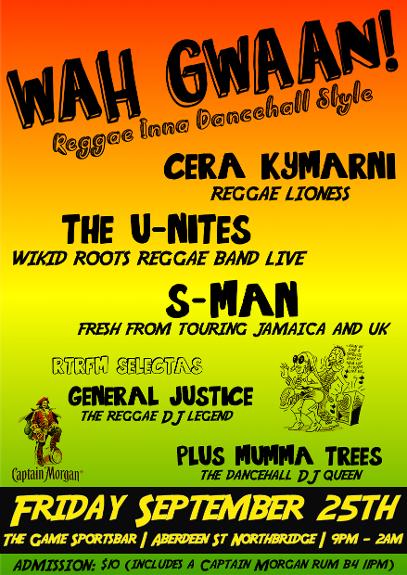 REGGAE INNA DANCEHALL STYLE!

Wanna know Wah gwaan?
Reggae Inna Dancehall Style a Gwaan

this month at The Game Sportsbar!

With special guests -

* CERA KYMARNI
this lioness sings tonight!
(watch out for her new tune dropping very soon!!!)

* THE U-NITES
the wikidest likkle roots reggae band live inna da area,

plus ...
*S-MAN
fresh from touring and playing in the UK (BBC !XTRA!!!!) and killing it in the dances in Negril Jamaica!!!

longside RTRFM Jamdown Vershun selectas

* GENERAL JUSTICE (the reggae dj legend)
and
* MUMMA TREES (the dancehall dj queen!)


ALL FOR ONLY $10 ENTRY

PLUSSSSSSS

ENTRY BEFORE 11PM INCLUDES A CAPTAIN MORGAN RUM!!!!
The Jamdown Kings tek ova!!!
RTRFM's Jamdown Vershun kings will be bringing the reggae and dancehall vibes to The Bird on Friday October 9th!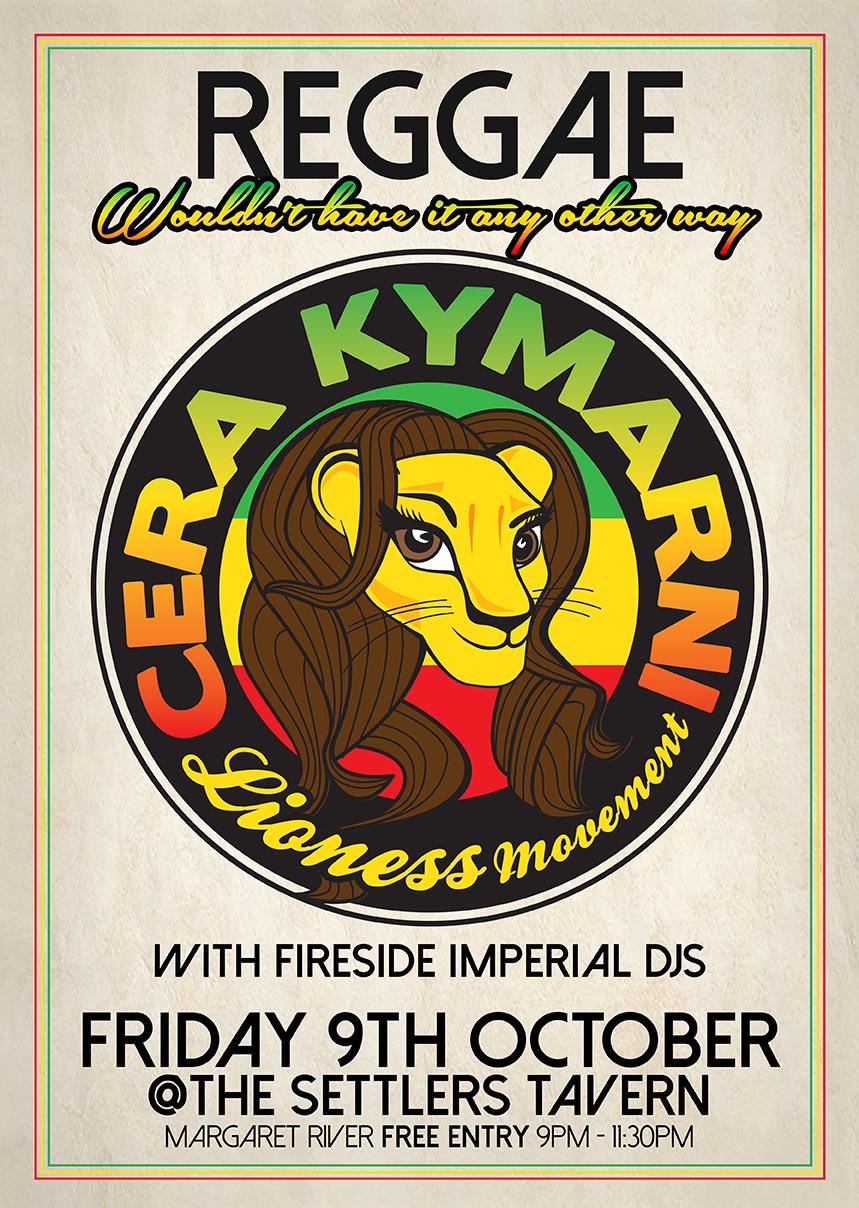 Rumfest - rum, ribs n reggae
Saturday 10th october
canefire distillery
496 great Northern Hwy swan valley WA
$10 General Admission Tix: www.canefire.net
BEER, SPIRITS, COCKTAILS and SLUSHIES
FOUR Mouth Watering RIB Recipes
- RIB Eating Competition
SIX REGGAE BANDS + DJ's
- Cera Kymarni & Lioness Movement
- The Isolites
- The U-Nites
- DJ General Justice
- DJ Mumma Trees
- DJ Upfront