Reggae and dancehall music in Western Australia!

Promoting reggae and dancehall music in Perth, Western Australia and to the world!
Promotion
Events
Publicity
Event Management
DJ and artist development and bookings
Phone: 0447 397 854
Email: reggaemumma@gmail.com

Looking for a band or dj for your next event? We can supply your entertainment needs in reggae, dancehall, soca, latin, soul, blues, 60's, ska and more. Weddings, Parties, corporate events. Call 0447397 854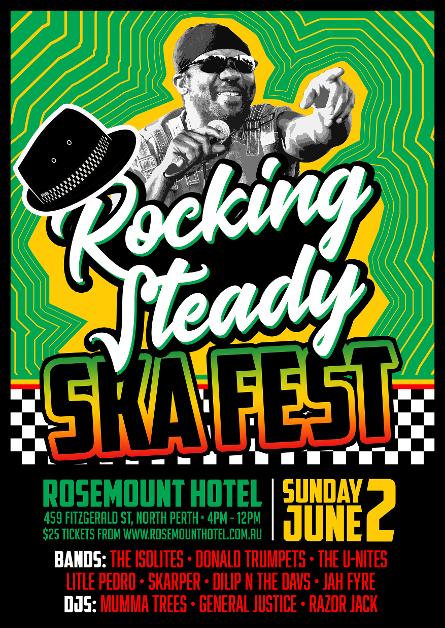 🕴🏁This WA Day long weekend we are getting ready to SKA! 🕴🏁
With 7 live bands showcasing the very best of :
COOL ROCKSTEADY
BOSS REGGAE
TWO TONE
TROJAN
SCORCHING SKA!!!
Going right back to the early 60's Jamaican roots of ska from legendary bands like the skatalites,and artists like Prince Buster, through to some of the sweetest rocksteady from vocal harmony groups such as the Heptones and artists such as Alton Ellis and Desmond Dekker, through to roots reggae and UK Two Tone.
Bands:
The Isolites
Donald Trumpets
The U-Nites
Little Pedro
Skarper
Dilip n The Davs
Jah Fyre
DJ's
Mumma Trees
General Justice
Razor Jack

Sunday 2nd June
4pm - midnight
tickets $25 from www.rosemounthotel.com.au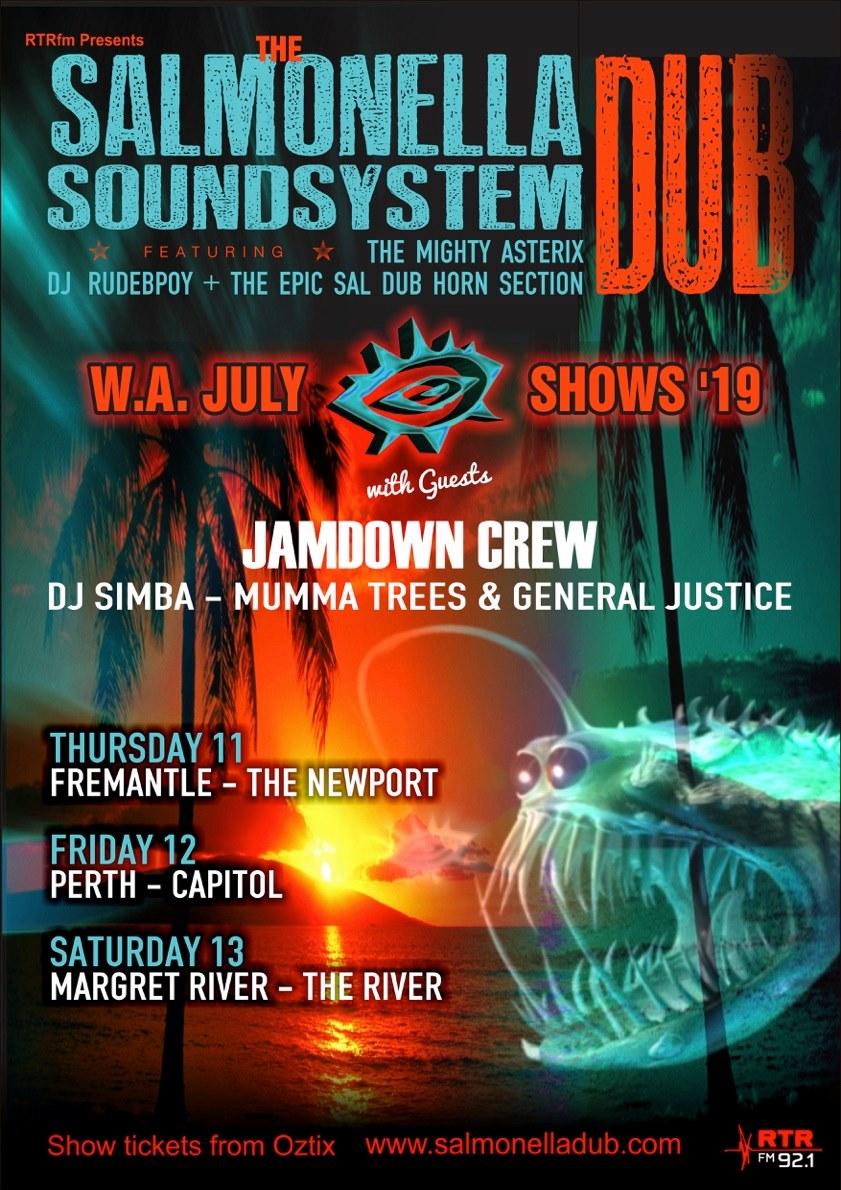 Alongside the new album EP bundle, expect a sonic mashup of Salmonella Dub full back catalogue tune~age including album tracks & remixes delivered live, with Andrew aka Dj Rudeboy mashing the mix live + the Sal Dub horn section & Mighty Asterix on the mic AND guests.


Introducing the Salmonella Dub Soundsystem

For 26 years New Zealand's own Salmonella Dub have commanded concert halls and stadiums across the world, while paving a uniquely distinctive and thrilling musical path, blending dub, rock, jazz/dub horns, drum'n'bass, electronica and reggae.

Salmonella Dub Soundsystem is the dance floor friendly Salmonella Dub bands little bro featuring Andrew from the band aka Dj Rudeboy on the mix, with Mighty Asterix on vocals and the epic Salmonella Dub horn section live. Prepare for a mash up of the full Salmonella Dub catalogue including remixes of classic Sal Dub anthems from Dreadzone, Zion Train, Groove Corporation, Dub Fx, Adrian Sherwood, Dj Digital, Tiki Taane, Dj Mu (Fat Freddy's Drop) and more.