Reggae and dancehall music in Western Australia!

Promoting reggae and dancehall music in Perth, Western Australia and to the world!
Promotion
Events
Publicity
Event Management
DJ and artist development and bookings
Phone: 0447 397 854
Email: reggaemumma@gmail.com

Looking for a band or dj for your next event? We can supply your entertainment needs in reggae, dancehall, soca, latin, soul, blues, 60's, ska and more. Weddings, Parties, corporate events. Call 0447397 854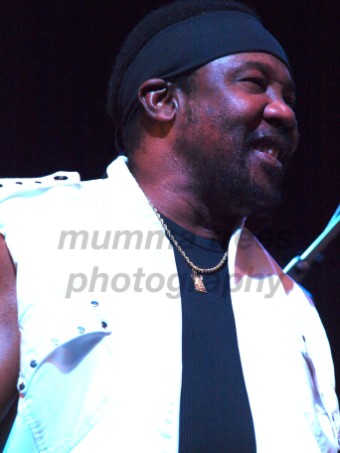 TOOTS HIBBERT
8 December 1942 – 11 September 2020
It is with great sadness that we mourn the loss of reggae great Toots Hibbert of Toots and the Maytals. Our condolences to his family, we give thanks for the wonderful musical legacy he left us.
Below is an interview with Toots first aired on Jamdown Vershun 92.1fm in 2015.
RIP
toots hibbert toots n the maytals interview.mp3
BOB MARLEY OUTERNATIONAL REGGAE FESTIVAL!
SATURDAY 5TH FEBRUARY
PORT BEACH BREWERY NORTH FREMANTLE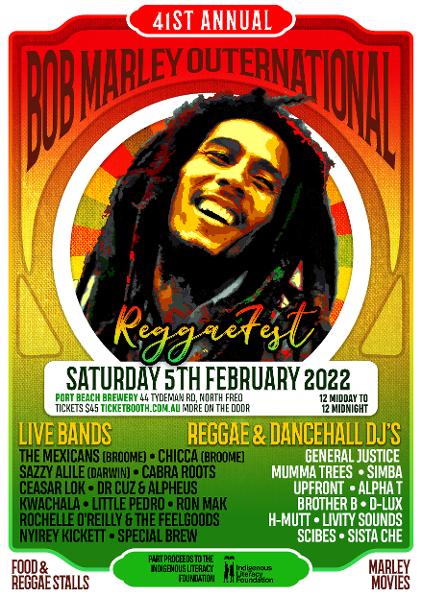 The 41st Annual Bob Marley Outernational Reggae Fest is a celebration of the music, life and legacy of Robert Nesta Marley OM.

PORT BEACH BREWERY/ RAILWAY HOTEL NORTH FREMANTLE
SAT 5TH FEBRUARY 2022
12 NON-STOP HOURS OF GREAT LIVE REGGAE AND DANCEHALL MUSIC!
12 midday - 12 midnight!
2 STAGES! OUTDOOR & INDOOR!
IRIE FOOD AND REGGAE MERCH STALLS!
Get your tickets here: https://events.ticketbooth.com.au/.../bob-marley...
The influence of the music and message of Bob Marley has spread around the globe, and resonates with people of every age and nationality. The heartbeat of reggae music is the bass of some of the most revolutionary music ever heard, and continues to be the voice of ghetto people everywhere. In these perilous times, the cry for justice needs to be heard more than ever.
In 2022 we are raising funds for the Indigenous Literacy Foundation. If you would like more information or would like to donate directly you can do so here :
https://fundraising.ilf.org.au/bob-marley-outernational
Every year since 1981 we have come together in One Love and Unity to showcase some of the best reggae and dancehall music from Jamaica, Australia and the world.
This year we are proud to present the following artists for your enjoyment:
LIVE REGGAE BANDS
THE MEXICANS (Broome)

CHICCA (Broome)

SAZZY ALILE (Darwin)

CABRA ROOTS

KWACHALA

LITTLE PEDRO

NYIREY KICKETT

RONMAK

ROCHELLE O'REILLY & THE FEELGOODS

SPECIAL BREW
REGGAE & DANCEHALL DJS
GENERAL JUSTICE (RTRFM)

MUMMA TREES (RTRFM)

SIMBA (RTRFM)

UPFRONT (RTRFM)

ALPHA T

BROTHER B

D-LUX

LIVITY SOUNDS

H-MUTT

SCIBES

SISTA CHE
Tickets $45 from ticketbooth or more on the door:
https://events.ticketbooth.com.au/.../bob-marley...