The following are businesses that not only support reggae music to the fullest, but we have personally utilised their services and they all provide excellent quality goods and services. We endorse them!

click on their logos to go directly to their websites, and when ordering from them, tell them Mumma Trees and Sista Che sent you!


Jandakot print offers exceptional quality, service and prices.
For all your local printing and design requirements, contact Jandakot Print, we endorse it!
Jandakot Print & Stationery is an Australian owned independent stationery, design and print shop located at Success Home Centre on 676 Beeliar Drive in Success, next to Gateway Shopping Centre.
They design and print brochures, flyers and posters for Trade shows, Conferences, Annual General Meetings and corporate mailings. Their Design and Print department are able to co-ordinate all aspects of your project, from design to production, from printing to delivery.
They also offer a full design and creative service to help your message stand out from the crowd when it is finally committed to print. They will take your work from original concept through proofing and printing, ensuring that the final product reflects the importance of your company image – whether it is a business card or a complete corporate identity.
With affordable pricing, great service and free local delivery, you can be assured that your business is in the right hands when you put your trust in Jandakot Print!
Contact Jandakot print today on 9498 6488 or visit the showroom and speak to one of the friendly staff members.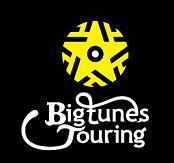 Inspired by the poetic voices of a people and spirit of a generation, from the ghettos right to the mainstream centres of our cultural world, Big Tunes Touring aims to represent, support and showcase musical art and artists who through the performance of their art, are able to entertain and at the same time act as mediums that capture the story of our contemporary life through their art, and build bridges across our cultural divide. In all its breadth, always representing musical art that is entertaining, passionate, conscious, cutting edge and yet relevant to our respective target audiences.

Raising the temperature through poetic urban ghetto big tunes such as hip hop, reggae, dancehall, r&b, psychedelic funk, soul, latin salsa, reggaeton, urban afrobeats including genge, kwaito, bongo flava, boomba, east african bashment and more.
Managed more akin to a collective of musical artists, experienced industry practictioners and community of music punters drawn together in delivering a select series of live music concerts by touring artists from across our borders and shores, supported by named local acts, that are not only inspiring but deserving in terms of artistic and cultural merit. Yes, always entertaining, but inspiring at the same time...food for thought..
WE ENDORSE IT!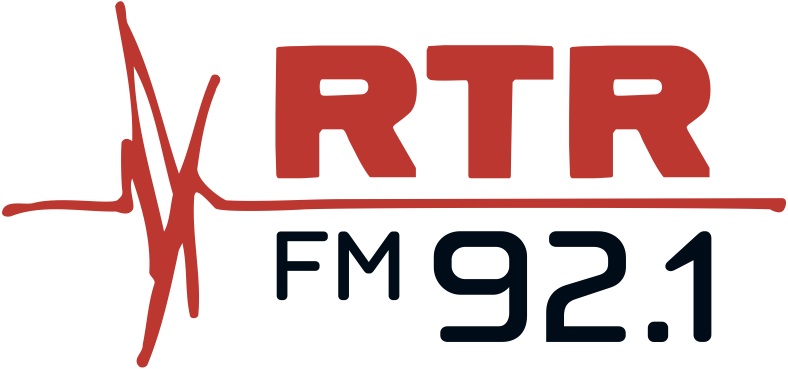 RTRFM is a community radio station based in Perth, the capital city of Western Australia and they broadcast to most of the wider metropolitan area.
Check them out, 92.1 on the FM band, or you can listen right here. We endorse it!

Home to 50 different programs, ranging from specialist talks programs dealing with one area of interest, such as the environment, to music-based programs dealing with everything as varied as music of the 1930s, to avant-garde compositions. These programs are presented by over 200 volunteers and supported by 10 staff members, all with a passion for what they do and specialist knowledge in their area.
This has helped make us Perth's most diverse and progressive broadcaster.
The range of sounds and voices heard on the station is reflective of their role as a community radio station – giving an outlet to people in the community who might not otherwise have access to broadcasting. That means they broadcast music and information that cannot be found anywhere else, making RTR The Sound Alternative.
But they don't just reflect the community by giving its members a voice, they are also funded by the community. Through subscriptions, sponsorship, and by coming to our gigs, it's you that keeps RTRFM on air.
That makes RTRFM a truly independent media outlet, not beholden to any financier or interest group in deciding what is broadcast. It is financed by the community and cater to our community.
What's more, RTRFM broadcasts live from their studios 24 hours a day, seven days a week.
Plus, it wwa the first FM radio station in Perth, established in 1977.
Street address:
1st Floor 642 Beaufort St Mount Lawley 6050
Postal Address:
Po Box 842 Mount Lawley 6929
Office:08 9260 9200
Studio: 08 9260 9210
Fax: 08 9260 9222
REGGAETOWN ANNUAL FESTIVAL

CAIRNS FAR NORTH QUEENSLAND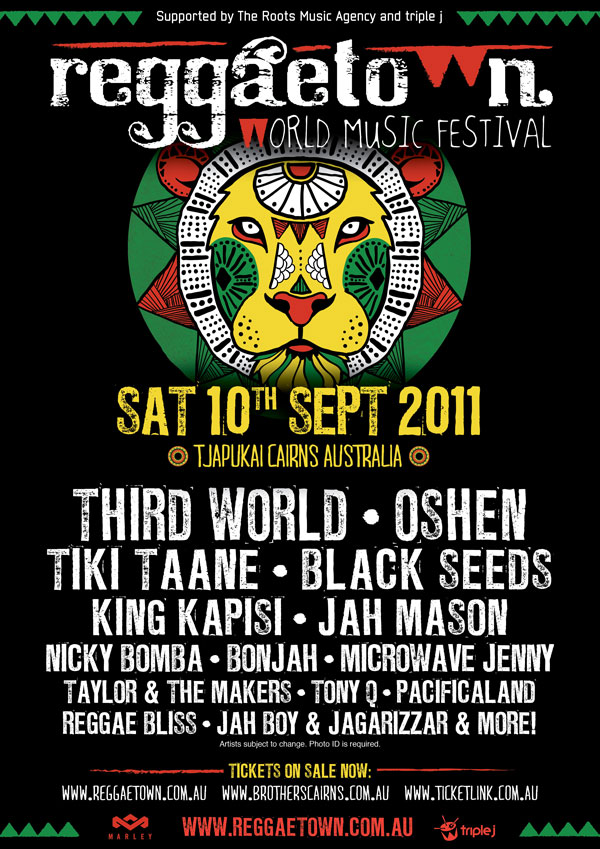 FLYER SAYS IT ALL - SUPPORT THIS GREAT FESTIVAL - WE ENDORSE IT!!!!!

RECORDS, CDS, DVDS AND MORE!: