Reggae and dancehall music in Western Australia!

Promoting reggae and dancehall music in Perth, Western Australia and to the world!
Promotion
Events
Publicity
Event Management
DJ and artist development and bookings
Phone: 0447 397 854
Email: reggaemumma@gmail.com

Looking for a band or dj for your next event? We can supply your entertainment needs in reggae, dancehall, soca, latin, soul, blues, 60's, ska and more. Weddings, Parties, corporate events. Call 0447397 854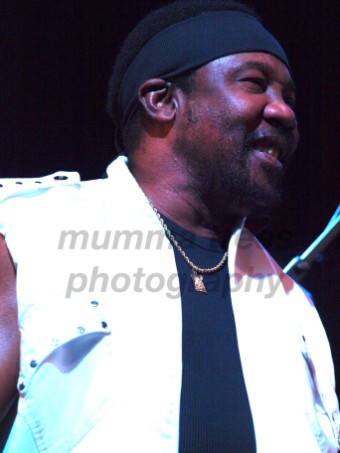 TOOTS HIBBERT
8 December 1942 – 11 September 2020
It is with great sadness that we mourn the loss of reggae great Toots Hibbert of Toots and the Maytals. Our condolences to his family, we give thanks for the wonderful musical legacy he left us.
Below is an interview with Toots first aired on Jamdown Vershun 92.1fm in 2015.
RIP
toots hibbert toots n the maytals interview.mp3
42ND BOB MARLEY OUTERNATIONAL REGGAE FESTIVAL!
SATURDAY 11TH FEBRUARY 2023
PORT BEACH BREWERY NORTH FREMANTLE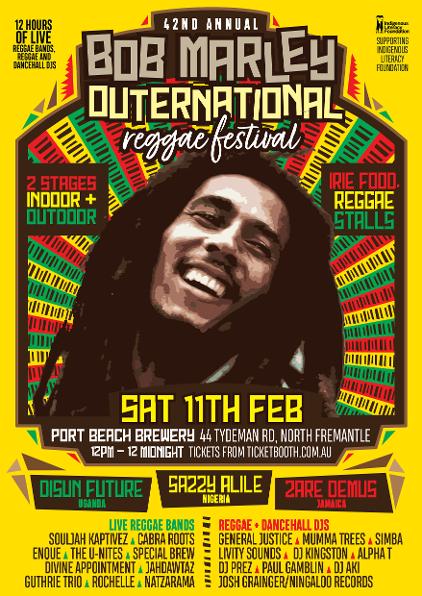 BOB MARLEY

OUTERNATIONAL REGGAE FESTIVAL!!!
SATURDAY 11TH FEBRUARY
PORT BEACH BREWERY
NORTH FREMANTLE
12 MIDDAY TO 12 MIDNIGHT
Australias longest running reggae festival is back for the 42nd year!
In loving remembrance of the King of Reggae on his 78th Earthstrong, we are proud to present the 42nd Bob Marley Outernational Reggae Festival!
This year with international reggae and dancehall artists:
DISUN FUTURE (UGANDA)
SAZZY ALILE (NIGERIA)
ZARE DEMUS (JAMAICA)
Alongside the 10 best local reggae bands, and the 10 best reggae/dancehall djs
SOULJAH KAPTIVEZ
CABRA ROOTS
ENQUE
THE U-NITES
SPECIAL BREW
DIVINE APPOINTMENT
JAHDAWTAZ
GUTHRIE TRIO
ROCHELLE
NATZARAMA
GENERAL JUSTICE
MUMMA TREES
SIMBA
LIVITY SOUNDS
DJ KINGSTON
ALPHA T
DJ PREZ
PAUL GAMBLIN
DJ AKI
JOSH GRAINGER/NINGALOO RECORDS
Caribbean & Islander food, reggae stalls, 2 stages - Indoor and Outdoor
12 hours of reggae goodness!
Tickets from ticketbooth.com.au
https://events.ticketbooth.com.au/.../bob-marley...
Part proceeds to Indigenous Literacy Foundation

DELLY RANX LIVE N DIRECT IN PERTH WA!!
SATURDAY 5TH NOVEMBER 2022
TIX FROM MOSHTIX
TO MISS IS TO DISS!