ANTHONY B & CE'CILE LIVE IN PERTH
SATURDAY 23RD APRIL 2011
THE BAKERY 233 JAMES ST NORTHBRIDGE

Direct from Jamaica, for the first time EVER, the legendary Anthony B will be bringing his fire bun style reggae and rasta dancehall live to WA. In addition he will be joined by Jamaicas notorious "Bad Gyal" , dancehall queen Ce'Cile.
Roots Reggae / Dancehall / Lover's Rock
Live & Direct From Jamaica!

Don't miss your chance to witness two world-class reggae stars for the first time ever in Australia!

One of Jamaica's top entertainers, 'The Trendsetter' Anthony B delivers conscious roots music and slammin' dancehall in an amazing, high-energy live performance!
In his mission to represent the poor and oppressed he uses sharp lyrics to confront political injustices and brings the issues of the people to the forefront. Inspired by Otis Redding and Peter Tosh, he has toured extensively all over the world and has collaborated with countless reggae legends like Sizzla and Luciano as well as some of the biggest names in the business - Akon, Wyclef Jean, Snoop Dogg, R. Kelly, and Toots & The Maytals). Anthony B will be performing his hits 'Raid The Barn', 'Good Life', 'World A Reggae Music', 'Lighter' ,'Don't Say' and many more.


Jamaican diva Ce'Cile, dancehall's original 'Bad Gyal', is a deadly combination of talent, wit and sex appeal. Athough dancehall is a male-dominated sphere, Ce'Cile is expressing herself as a bold, strong and brutally honest female in her lyrics and subject matter. She does, however, not forget her roots and also delivers on a number of groovy roots reggae and lover's rock tracks. Ce'Cile regularly tours the Caribbean, USA and Europe and has collaborated with a huge range of artists such as South Rakkas Crew, Stanton Warriors, Shaggy, Timberland, Beenie Man, Sean Paul and Lady Saw to name a few. Ce'Cile will rock your world with her hits ''Hot Like We', 'Take My Heart', 'When You're Gone', 'I'm Waiting', 'Do It To Me' and many others.

Supported by locals The Empressions, General Justice, Tutomath, Troopa, DJ Ray and Melbournes Ujamaa Sound System

Tickets are only $50 and available now from

Moshtix and nowbaking.com.au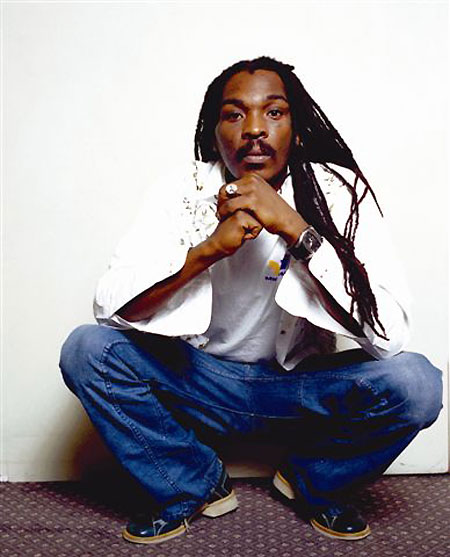 ANTHONY B BIOGRAPHY

After blazing on to the international reggae scene in 1996 with the incendiary single "Fire 'Pon Rome", dancehall reggae artist Anthony B has been an uncompromising voice for the oppressed and the downtrodden. Released in 1996, "Fire 'Pon Rome's" forthright lyrical stance, rebuking the island's politicians for their apathy towards the underprivileged masses, proved too controversial in an election year and was quickly banned from Jamaica's airwaves.

Anthony B's auspicious arrival on the Jamaican music scene helped revitalized reggae as a potent medium for social agitation. Clad in African garments with his trademark staff in hand, his dreadlocks tightly wrapped in a turban signifying his affiliation with the orthodox Bobo Shanti sect of Rastafari, Anthony B is one of Jamaica's most electrifying live performers and thepresent embodiment of Reggae's provocative militancy. Anthony's current critiques, on his new VP release "That's Life" which are delivered in his powerful trademark sing-jay style (a blend of classic roots singing and modern deejaying) retain the combustibility of "Fire 'Pon Rome" while embracing the struggles waged globally by divere peoples. "Growing up in Jamaica, that was the only wisdom I got, what I see there," observes Anthony who has attracted tens of thousands of fans in concert appearances throughout Europe, Africa, North America and The Caribbean. "Travelling the world, you see suffering is a system designed to hold people back and all kinds of people suffer. You get to see that what you are crying for, other people are fighting for the same cause. That's why music is so effective in different countries."
Born Keith Anthony Blair on March 31, 1976 in the rural sugar farming community of Clarkstown located in the northwestern Jamaican parish of Trelawny, Anthony B grew up in a deeply religious family. Singing hymns in church (as well as giving impromptu performances on the roadside in his community) helped Anthony refine his vocal skills. "My mother was an Adventist and my grandmother was a Revivalist, so I'd have to go to church both Saturday and Sunday," he recalls. Anthony however, chose his own spiritual path, adopting the Rastafarian way of life as a teenager, a decision that caused dissension among his family members. "As a youth growing up, my grandmother say dem Rasta is a blackheart people and they said I had to leave if I didn't trim (cut his dreadlocks). I wasn't going to change so I went to live with my aunt and uncle in Portmore (a suburb of Jamaica's capital city Kingston)."
While still attending school, Anthony joined forces with other aspiring teenage artists and began deejaying (rapping) with a local sound system. Despite his youth, Anthony's lyrics reflected spiritual convictions and a strong social consciousness, a stark contrast to the pervasive guns and girls rhymes that dominated dancehall Reggae in the early 90s. Another deejay, Little Devon, heard Anthony's cultural lyrics and introduced him to producer Richard "Bello" Bell of Star Trail Records. Bello, a Bobo Shanti Rastafarian was also known for making uplifting records at a time when such music opposed the prevailing trends. Bello was immediately impressed with Anthony's vocals and his ability to construct song lyrics.
Anthony recorded a succession of hits for Star Trail including "A De Man" followed by "Hurt The Heart", "One Thing", "Rumors" and the classic "Raid The Barn". Several of Anthony's Star Trail singles including "Fire 'Pon Rome" were featured on his critically acclaimed debut album "So Many Things" (VP Records). Anthony's sophomore effort for VP, 1997's "Universal Struggle" featured "Nah Vote Again" which continued to lash out against "politricks"; the deejay, however, cast his vote in a campaign to elevate Bob Marley to status of Jamaican National Hero in the Ska flavored "Marley Memories". "Seven Seals" released in 1999 by VP, adhered to Anthony's insurrectionary route with the profound "Mr. Heartless" "aimed at all the Governments of the world who are not doing much to help the sufferers" along with "Who Shoot First" and the foreboding "Wicked People". With each subsequent album, Anthony's lyrical skills grew more sophisticated while the Bello\Star Trail productions took greater risks, incorporating disparate influences from hard rock guitar riffs to jazzy saxophone solos into a compelling brand of roots rock dancehall.

Several of the 16 tracks featured on Anthony B's new 2001 release "That's Life" (VP Records) continue to fuel the revolutionary flames. "Fire 'Pon The Government" transcends the Jamaican oppressors identified in "Fire 'Pon Rome" and chastises systems worldwide that enforce racism and corruption: "Haffe burn Fire Pon de Government, Mr.President to the poor you're negligent\pure fire burn 'pon de system\poor man alone turn a victim." "That song is coming from a vibe going through black history in America," Anthony comments. "In this modern time we feel racism should be abolished, discrimination put away." Anthony's razor sharp commentary continues with "Rally Round". The title is chanted as an empowering mantra with Anthony imploring the youth to "rise up for the struggle, no time to sit by the roadside and wonder\dash way the chain, release the anger, your destiny lies over yonder." He explains "I didn't set out to write something controversial but I try to write things that are the truth, something that means something to society. People either like it or they don't but I'm saying it because it needs to be said. People complain about the state of Reggae today that it's not uplifting but they don't want to put that message music forward."
Bello produced "Fire 'Pon The Government", "Mad Dem" and the rollicking "Fire Dance" for "That's Life" but Anthony recruited additional producers for the remaining 13 tracks to create "a different sort of record". The title track, courtesy of Bak Beat productions, employs a sparse rhythm as Anthony recounts some of life's vicissitudes: "superstars get hooked on coke, man get rich, then get broke". Other producers contributions include New York's Bobby Konders' "Dust Dem Out"; Fat Eyes' "Man Got To Do" and Reggae group Morgan Heritage's "Wave Off The Cross" and "Lock The Guns Dem", inspired by the 1999 Columbine High School shooting. Soulful Reggae crooner Beres Hammond produced Anthony's smash hit "Good Life" (on the smash "They Gonna Talk" riddim)a simple yet effective expression of cooperation: "if it's one slice a bread, please let we break it". The Bobo youth from Trelawny also displays romantic inclinations on "Love or Infatuation" (Bak Beat Productions) and the warmly brewed "Black Coffee" produced by Keith Blair (a.k.a. Anthony B).
Anthony B is often compared to Peter Tosh, perhaps the most militant Reggae artist Jamaica has ever produced. Anthony ranks Tosh among his primary musical influences and pays tribute by covering Tosh's signature anthem "Equal Rights". Sly and Robbie, who played on Tosh's 1977 "Equal Rights" album produced the track. "When Peter Tosh sings, you can really feel it, it sounds meaningful, convincing," explains Anthony. "I stand for Equal Rights and Justice, that's why I did his song; my music is all about love, purity, not about "downpression", aggression, racism, and maliciousness."
His latest album, "Street Knowledge" is a collection of songs from the last year and a half that represent Anthony B.'s best output of 7" singles that were recorded in Jamaica with Bobby 'Digital' Dixon, Sheldon 'Calibud' Stewart, Steven 'Lenky' Marsden, Q 45, Anthony 'Red Rose' Camron among others. Stand out tracks include "Wine & Roses", "God Above Everything", "Good Cop" and the remake of the roots reggae classic "Two Sevens Clash" featuring Joseph Hill A.K.A. Culture.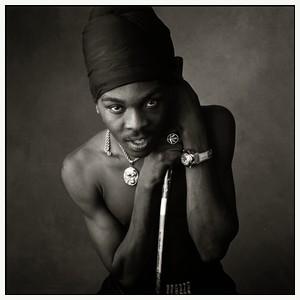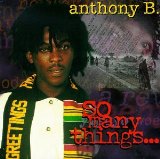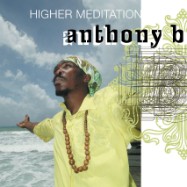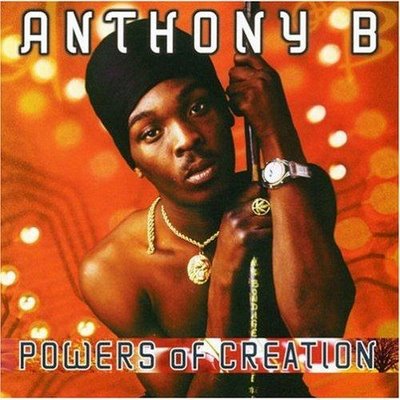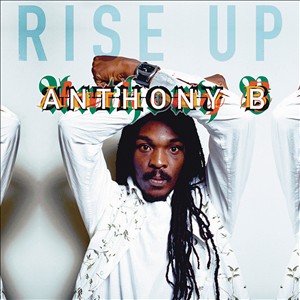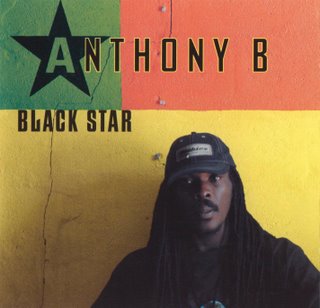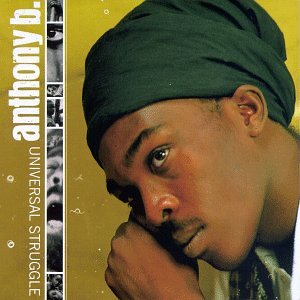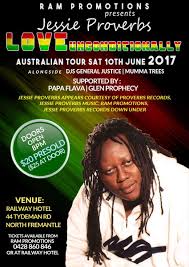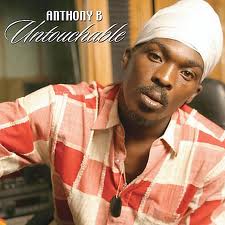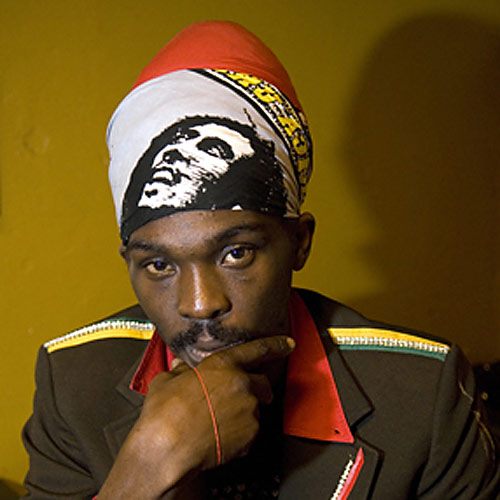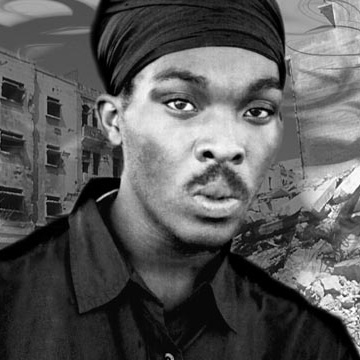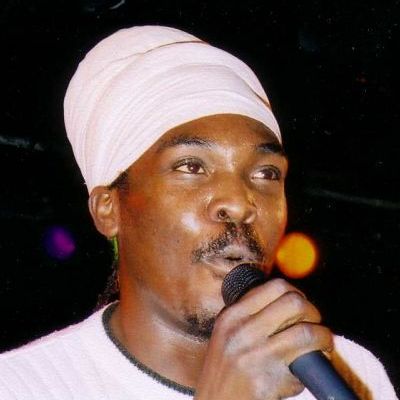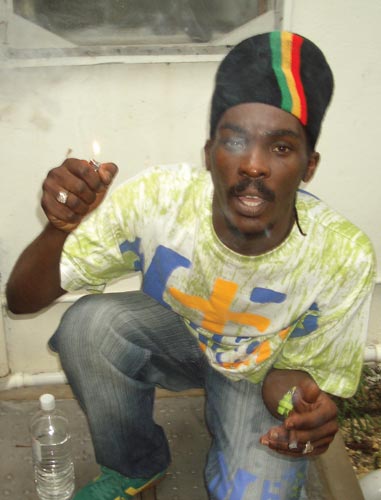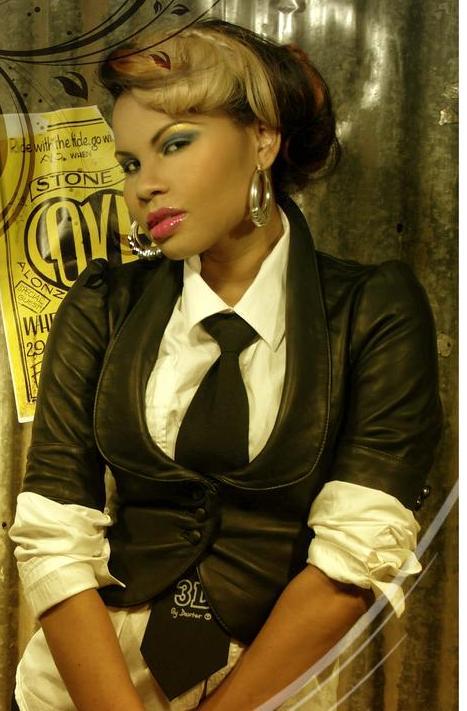 Ce'cile biography
Girl Power, Jamaican Style

Talk about "Jamaican", "female", "reggae" / "dancehall" and her name will definitely be called. Known simply as "Ce'Cile", this Jamaican diva has consistently been tipped as the woman most likely to join Dancehall's men in the mainstream. Style, wit, grace, intelligence, creativity and flare for controversy are all key components for a budding diva. Add a bit of sexiness, along with a large measure of talent and you've just defined the allure of Ce'Cile – Dancehall's "Bad Gyal".

Already armed with raft of popular Jamaican singles, albums released in Japan and Europe, it's her much anticipated North American / Caribbean debut album "Waiting", (Danger Zone / SoBe Records) that is most likely to thrust her to international stardom.
From the beginning Ce'Cile has been an innovator. This 'Bad Gyal' has kept tongues wagging since first breaking into the Dancehall scene with the self produced, shockingly refreshing and thought provoking smash "Changez" designed as a marketing ploy by poking fun at her male counterparts. Rhythmically inventive and catchy, it shot across dancehall's macho braggadocio, light-heartedly lampooning the music's biggest male names with unflattering speculation on their bedroom performance. Not surprisingly, it won her a legion of female fans.

Ce'Cile is a deadly combination of sex appeal with veracity and though dancehall for the most part is purely a testosterone-driven sphere, to miss Ce'Cile is to miss half the story. She writes lyrics that other females shy away from for fear of being shunned in Jamaica's male dominated music scene. Being the most outspoken, especially on issues concerning women, Ce'Cile has never felt trapped from expressing her stance as being bold, calculating and brutally honest in her lyrics and subject matter. Her hit song "Give It To Me", (Coolie Dance rhythm driven) requesting reciprocal oral treatment (taboo in Jamaica) was demanding and in your face. "Can You Do Di Wuk" a duet with Sean Paul featured on his Grammy winning multi - platinum selling album "Dutty Rock" was a testiment to her "badgyal" demeanor and the track became a natural pick for djs worldwide and made it possible for her to join Sean in Europe during his Dutty Rock tour for several shows including the Europe MTV Awards pre-party and Wembly Stadium in the UK. On her album "Waiting", she delves into other topics such as "Faking" disclosing the fact that many women have to resort to that level in order to pacify their partner's inadequate performance. "Talk Talk" playfully reveals the fact that many women are not above sampling their friend's goodies due to the information they confide about their man. "Worth It" is the ultimate "spend your money on me" tune, where she explains her "pro gold digging" stance. These are just samples of her creative, controversial and fun subject matters. However, Ce'Cile does not forget her roots, thus in addition to spitting on hardcore dancehall bangers, she also delivers on a number of groovy, roots reggae tracks.

Ce'Cile 's sense of assurance can be partially due to the fact that she's somewhat of an anomaly within the Island's music industry as she stems from one of Mandeville's (one of Jamaica's key affluent town) oldest, wealthiest and most prestigious families
The granddaughter of Mandeville's cherished mayor, Ce'Cile unexpectedly fell in love with the tough sound of dancehall and instead of battling her way through Kingston's hard scrabble recording scene, she systematically and single-mindedly pursued her career from the inside and began honing her signature "singjay" vocal style; a blend of honeyed melodies and rapid-fire rapping delivered in English but tinged with patios (jamaican dialect), otherwise known as chatting or toasting. Ce'Cile's signature sound - the combination of sultry singing, along with finely honed deejaying, has left in her wake a string of "Ce'Cile knockoffs" that have started emulating her pioneering style, but Ce'Cile maintains she is a full package that can never be duplicated. Ce'Cile has been widely acknowledged with the bevy of award nominations received over the past five years which include capturing accolades for; the Irie Jam Radio Awards, Jamaican Federation of Musicians, 2 IRAWMA awards, South Florida Reggae Awards, Stone Love Awards, Star Awards, Richie B's awards, Tamika Awards and more. To date, Ce'Cile is still one of the few Dancehall artists to be featured in Source Magazine, Vibe Magazine and XLR8R Magazine. Ce'Cile also yearly tours Caribbean, USA and Europe bringing her fresh style to all audiences (by the way she is as comfortable in front of an audience of 30,000 as she is in front of an audience of 3000). This groundwork has lead to crossover hits in Germany such as: "Rude Bwoy Thug Life", "Hot Like We", a collaboration with DJ Tomec and other genre-crossing collaborations with British breakbeat producers Stanton Warriors and the electornica wizard Amon Tobin. Ce'CileCe'Cile has come this far by doing things her own way, in her eyes being true to herself and her music is why she is Jamaica's (and soon the world) loving Bad Gyal. Ce'Cile's North American Debut is on the Danger Zone / SoBe Record label (indie) and is available on Itunes. The first single "So Fly" (a duet with Beenie Man) has already been charted number 1 on the NY Reggae Charts, and in the top ten on the South Florida Reggae charts and is now added to Miami's Power 96.
She has managed to secure collaborations with elite artists including; Trina, Shaggy, Timberland, Beenie Man, Elephant Man, Sean Paul, Lady Saw and Olivia. truly an original voice.
Collaborations on this album include Shaggy, Ding Dong, Beenie Man and Trina.
Producers on the album are: Scot Storch, Danger Zone Records, Lloyd "Baby G' Jammys, Dale "Dr. Dizzle" Virgo, Steelie and Clevie, Cordel "Skatta" Burrell, Ariff Cooper, Kirk "Kirkledove" Bennett, South Rakkas Crew, and Ce'Cile Charlton.